music•sound design•recording•editing•mixing•post-prod'n•restoration•studio tech services
SOUND RECORDING, POST-PRODUCTION & MIXING
---
Examples of music & voice recordings produced by Steve Dracup at theAudioSurgery, including original music and soundscape compositions:

Four themed promotional montages demonstrating original music composition and production - available for free download at music.groundupsound.com: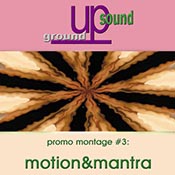 CREDITS
---
"Autumn Sequence" from the film "Invisible City" by composer and film-maker Robert Robertson.
©2008 Robert Robertson. All rights reserved.
Poetry reading extract from the CD accompanying the book "250 Grams of Poetry" by Spike Hawkins (ISBN 905755142X).
©2001 Harwood Academic Publishers. All rights reserved.
Voiceover extract from a video produced by Coyote films.
©2004 Coyote Films. All rights reserved.
Original music written and produced by Stephen Dracup:
"Over 2 You" TV theme / intro - production library composition.
©2008 Stephen Dracup. All rights reserved.
---
original music and soundscapes...
Online production music library available at SoundVault.tv:

---
All content presented here solely for demonstration purposes and any other use is expressly forbidden without written permission. All rights reserved ©1999-2011 Copyright Control.